An Obstacle Course is a greatest challenge for every kids and adults. Attendees challenge begin at rainbow archway entrance before dive into the course, maneuvering around horizontal and vertical pop-ups obstacles. Challenging riders to push through a wall of inflated columns and crawl-through tunnels to race up the climbing wall and slide down to finish game. Whoever racer first reaches to the destination is the winner at obstacle course game. Open air design structure is to allow comfortable space and provides tons of fun along its path. Above overhead netting is designed to prevent riders jumping from the top to ensure kids safety. An Obstacle Course is sure to be a great addition at every events and family backyard party with its rainbow theme to make eye catching.
Features
Obstacle course
Tunnel
Jump
Unlimited fun of climb
Obstacle poles
Color theme: Rainbow (red, yellow, blue
Professional delivery to
Gay, GA
and surrounding areas. Please submit a quote or contact us to be sure we service your area.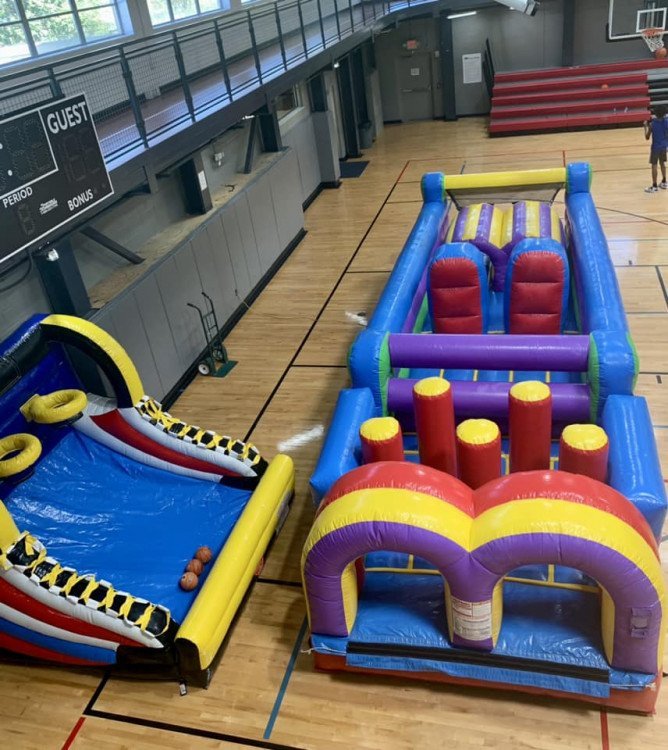 30ft obstacle course
from $250.00